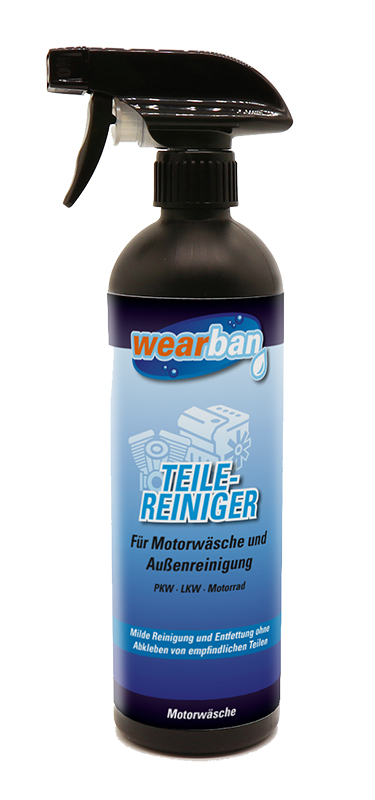 wearban Component Cleaner
For vehicle- and motor washing
ideal für automobiles • trucks • motorcycles
Mild cleaning and degreasing – no need to mask material sensitive parts
special cleaning agent for the removal of greasy contamination
excellent material compatibility, gentle towards delicate components like, for example, anodized aluminium
ideally suited for washing the engine/engine compartment and components of motorcycles, cars, trucks and machines
versatile workshop helper
Application:
Turn spray nozzle into spraying position
Spray the parts you want to clean and let the agent work in for 3 – 6 minutes
If neccessary, massage in with a brush and let work in
Then rinse with water thoroughly
Please note:
Do not use in the blazing sun or on hot paint.
Do not let the cleaner dry on the treated surface.
Protect from frost.
Check material compatibility on a concealed spot.
Caution / Safety note
Keep out of reach of children.
Inhaltsstoffangabe: anionic surfactants, fragrances, colorings
Avoid release into the environment. Dispose of the content/container by reason of local/national provision
UFI: