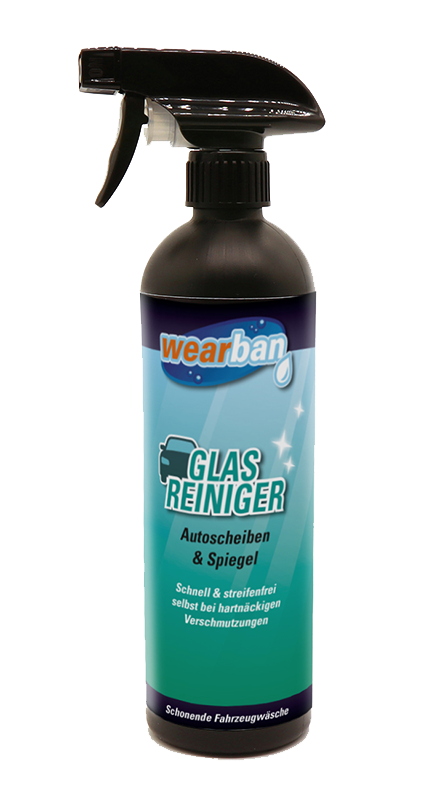 wearban Car Glass Cleaner
For windows & mirrors
Quick & streak-free – even in the face of the most persevering dirt.
The wearban Car Glass Cleaner removes even stubborn stains
effortlessly
achieves a spotless shine on the windows from the inside and outside
easily removes fingerprints, nicotine residues, insect remains, bird droppings, oil, grime and dirt
suitable for all glass surfaces on the car
Application:
Turn spray nozzle into spraying position
Spray the surface you want to clean thinly and spread evenly with a soft micro-fibre cloth.
Wipe streak-free with another clean and dry cloth.
Please note:
Do not use in the blazing sun or on hot paint.
Do not let the cleaner dry on the glass.
Caution / Safety note
Keep out of reach of children.
In case of contact with eyes, rinse carefully with water for several minutes.
Avoid release into the environment. Dispose of the content/container by reason of local/national provision
UFI: