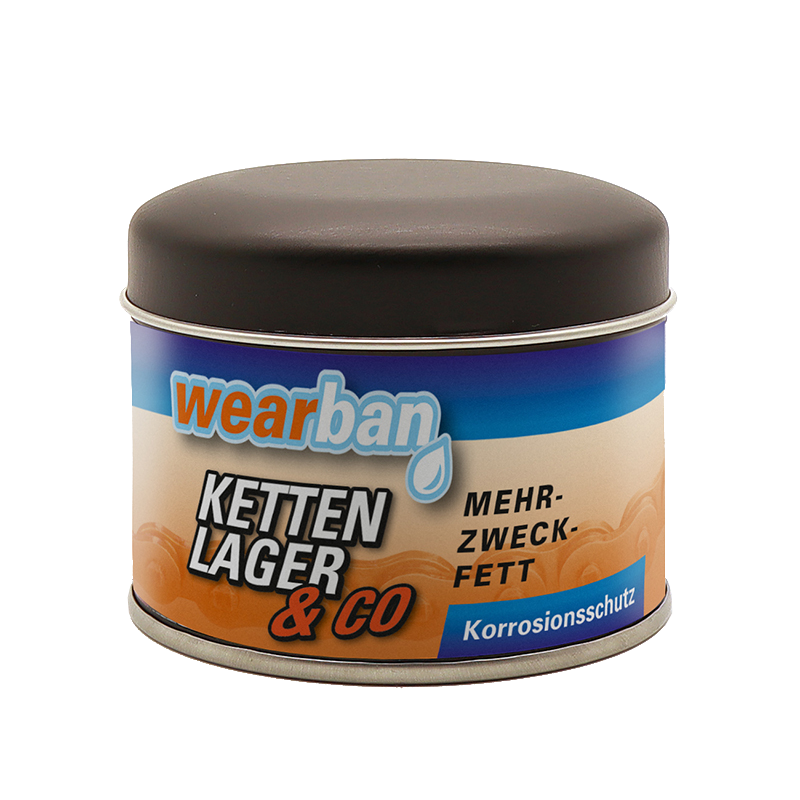 Chains, bearings & more
Multi-purpose grease
Corrosion protection
prevents rust and wear
reduces friction and inhibits the ingress of dirt
suitable for chains, rolling and slide bearings
versatile: Ideal for automobiles, motorbikes, utility vehicles, bicycle chains, workhops, machines etc.
Application:
Apply thinly and evenly.
Treat already corroded chains with wearban Rust Remover first.
Caution / Safety note
Keep out of reach of children.
Inhaltsstoffangabe: 
Petrolatum, 2-PROPANOL, petroleum distillates, colorings, Alkylphosphit-derivates, Diphenylamin-derivates

Avoid release into the environment.
Dispose of the content/container by reason of local/national provision
UFI: