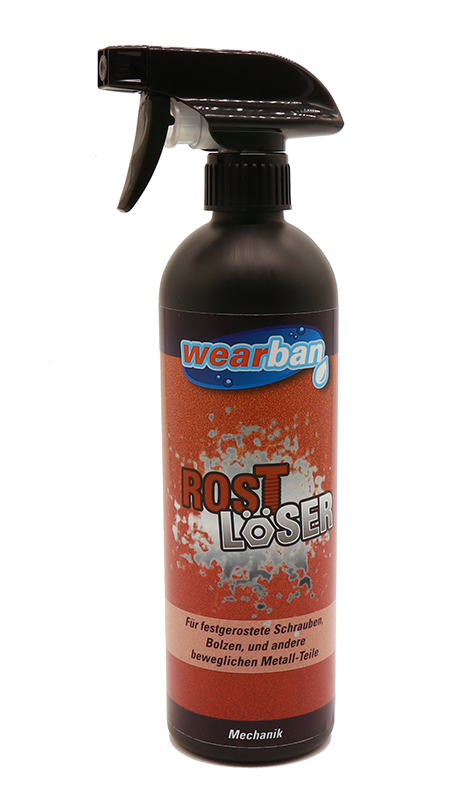 wearban Rust Remover
… when screws, bolts and other movable parts are stuck with rust
For loosening extremely corroded screw connections/bolted connections on automobiles, trucks, agricultural and construction machinery:
Wearban Rust Remover loosens stuck screws, nuts and hinges fast and reliably.
Application:
Shake well before use
Spray the parts you want to treat directly and let the rust remover work in for 1 – 5 minutes
In persistent cases repeat the application and, if necesseary, give the rust remover extended time to work in
Caution / Safety note
Danger. Causes serious eye damage. Wear eye protection.
In case of contact with eyes, rinse carefully with water for several minutes. Remove contact lenses, if present and easy to do. Continue to rinse. Immediately call a Poison Center or doctor/physician.
If medical advice is needed, have product container or label at hand.
Harmful to aquatic organisms, may cause long-term adverse effects
Keep away from heat and sources of ignition, open flame and hot surfaces. Do not spray on an open flame or other ignition source. No smoking. Protect from sunlight and do not expose to temperatures exceeding 50°C
Repeated exposure may cause skin dryness or cracking.
Wear protective gloves/ /protective clothing/eye protection/face protection.
Keep out of reach of children.
Avoid release into the environment. Dispose of the content/container by reason of local/national provision
UFI: